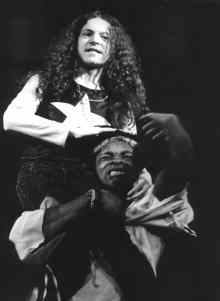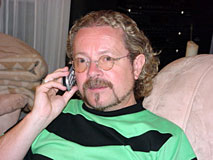 Peter was radically touched and transformed
by Jesus while singing, dancing and acting in the musical
"Hair" at the age of nineteen.
His life has been and is, an expression of the flair
that comes into our lives when 'touched by Jesus'.
It's impossible to put him in a box,
as he will surprise you and 'jump right out'.
He is an artist by nature, on the cutting edge, daring,
vibrant, colorful, spontaneous, and prophetic,
using all the mediums to explore God thru.
Peter has traveled far and wide, across the globe,
vibrantly teaching on Faith, the Prophetic, Worship,
Finding Your Destiny, Life in the Spirit, Healing,
and many more topics.
Peter enjoys radically seeing lives changed
and set on fire with the love of Jesus.
Worship is also very close to Peter's heart.
He has led many Worship Conferences,
and together with his band 'Recabite', has traveled
in many European nations, Canada, USA and South Africa.
People have been especially encouraged
by his prophetic ministry in worship.
Worship to Peter is discovering the Heart and
manifest Presence of God, thru use of sounds,
fragrance, sight and touch.
Peter loves the nations, tribes and tongues..
he loves joining right in with them...
enjoying their dance, their music, their song...